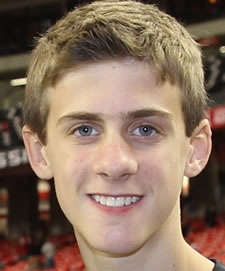 Remembering Cooper

There is a saying that "God gives his toughest battles to his strongest soldiers." How true this was for Cooper O'Brien. he was a brave and strong soldier, but on July 5th, 2014 he lost his 14 month battle against cancer at the young age of 14.
Cooper had a rare form of cancer called Clear Cell Sarcoma. Throughout his fight, Cooper faced each day with a strong, positive attitude. He truly just wanted to be a kid and enjoy life.
There are currently no protocols or treatments for this type of cancer. Rare cancers get the least amount of funding for research or clinical trials, especially for children.
Cooper's family is passionate about bringing awareness and funding for children's Sarcoma research. Please join them in helping others who suffer.
The Cooper O'Brien Courage Award

In 2015, to honor Cooper's life and his strength, the Cooper O'Brien Courage Award was created by North Gwinnett Middle School.  This award is given to an 8th grade student who faces adversity with the same level of positivity as Cooper.
Upcoming Events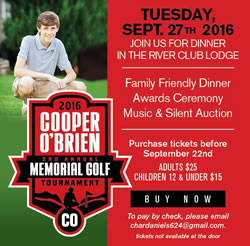 Golf Tournament dinner tickets still available until 9/23/16. Adults $25, children 12 & under $15.
Cooper's Store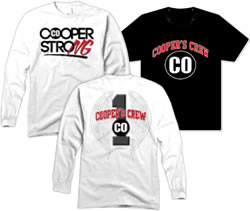 Show your support of Cooper and help spread the word about Clear Cell Sarcoma! Net proceeds go to the Cooper Crew Fund. T-shirt prices include online transaction fees.
Shop now